INTCATCH
Development of new devices for monitoring freshwater pollution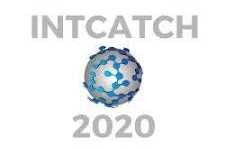 INCATCH is a Horizon 2020 environmental program. This project has developed easy-to-use river and lake water monitoring and management strategies with systems based on innovative technologies, moving the laboratory to the 'field'.
The chemical-physical, biological and genomic analyzes were conducted with a fleet of intelligent aquatic drones equipped with sensors that made it possible to measure the parameters to monitor the state of health of Lake Garda.
The main aim of INTCATCH was to assemble, validate and develop a range of innovative devices and monitoring services for the quality of rivers and lakes.
The idea was to develop a replicable and harmonized business model that allows water to be monitored in the 2020-2050 period.
The unique value of INTCATCH is based on the proposal of innovative devices that will allow to monitor water in an economical and efficient way and to cover large monitoring areas with an innovative and technologically advanced system.
Other partners involved in the project:
BRUNEL UNIVERSITY LONDON

UNIVERSITÀ DEGLI STUDI DI VERONA

FUNDACIO UNIVERSITARIA BALMES

NATIONAL TECHNICAL UNIVERSITY OF ATHENS

TECHNITAL SPA

ISTITUTO SUPERIORE DI SANITÀ

GEORG-AUGUST-UNIVERSITAET GOETTINGEN STIFTUNG OEFFENTLICHEN RECHTS

ETAIREIA YDREYSEOS KAI APOCHETEFSEOS PROTEYOYSIS ANONIMI ETAIREIA

UNIVERSITAET FUER BODENKULTUR WIEN

GO SYSTEM-ELEKTRONIK GMBH

AJUNTAMENT DE MANLLEU

FUNDACIO INSTITUT CATALA DE NANOCIENCIA I

THAMES21 LIMITED

ENVIRONMENT AGENCY

DOWNSTREAM SOLUTIONS CIC

ENVIRONMENTAL SUSTAINABILITY ASSOCIATES LIMITED

AZIENDA GARDESANA SERVIZI SPA

SALSNES FILTER AS

ALGORITHMICA SRL
Other projects
KATY
KATY uses Artificial Intelligence and Bioinformatics in the fight against cancer, with the aim of building personalized medicine systems to help doctors identify the best therapy for the patient.
Find out more »
PANINI
Physical Activity and Nutrition INfluences In ageing
Study of the relationship between healthy aging, physical activity and proper nutrition …
Find out more »
PROPAG-AGEING
The continuum between healthy aging and idiopathic Parkinson's disease, interpreted in a perspective of spreading inflammation and damage …
Find out more »
Contact us for more information