Predictive tests for cardiovascular diseases
We are your best ally in prevention and early diagnosis for the health of your heart.
Today it is possible to identify patients who have a greater chance of being affected by these diseases thanks to tests that allow the analysis of gene panels that are associated with an increased risk of developing cardiovascular diseases.

Why take the tests
These tests are an important diagnostic tool capable of determining individual risk profiles related to cardiovascular diseases and are aimed at the early diagnosis and prevention of family members at risk.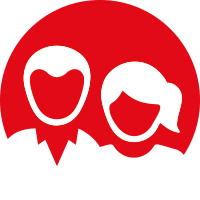 Who the tests are for
The tests are recommended for subjects suffering from cardiovascular diseases (with previous episodes of thromboembolism, thrombosis, heart disease, hypertension and cholesterol) and their families.

What the tests detect
Depending on the different types of tests, it is possible to identify patients with a greater predisposition to the cardiovascular diseases investigated, thanks to the analysis of genetic polymorphisms associated with an increased risk of the onset of these diseases.

Reliability
All of our predictive tests for cardiovascular diseases have a sensitivity and specificity greater than 99%.
Our predictive tests for cardiovascular diseases
zancan
2022-07-22T12:34:19+02:00
Contact us for more information