ONCOLOGICAL PREVENTION OF THE UTERINE CERVIX
We work alongside women for cervical screening.
We offer diagnostic and screening tests that allow the early identification of papilloma virus (HPV) infections and cervical neoplasms.

Why take the tests
These tests are performed with the aim of detecting cervical tumors early or alterations that, over the years, could become such.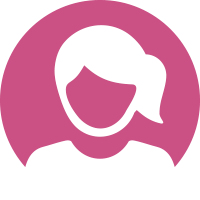 Who the tests are for
These tests are recommended for all women after the start of sexual activity or, in any case, from 25 years of age.

What the tests detect
Tests for cervical cancer prevention analyze high-risk and low-risk HPV genotypes.
Our genetic tests for cervical cancer prevention
Contact us for more information